We are two girls from Liberec (CZ), who decided to quit a job and change a comfortable couch for a hard saddle of the bike and hit the road.
People often ask us: "How and why do you want to go? Where do you want to go? Where do you get the money for? Have you already booked any accomodation? Are not you afraid?" So we will try to answer as best we can.
Here you can see where we want to go when everything goes according to our ideas. It is easy to plan from the heat of home. 🙂
On the way, we saved from 17 payouts in average paid work. We didn't win a lottery and we didn't want to reach the sponsors. Originally, we wanted to go by a caravan, but for economic and environmental reasons we finally decided to ride a bike. 🙂 We haven't got any accommodation secured, we rely on the tent and the hospitality of good people. The question of fear? Yes, of course, we do, but the desire to see the world on our own, not with travel agency, is more powerful.
And so we get to why we really want to go. Each of us sometimes had or still has a dream. Ours is about exploring foreign countries, watching different cultures, tasting traditional dishes, meeting new friends. At the same time, it is also the curiosity of what we can do, what we discover in ourselves under the given conditions, and last but not least, we want to get rid of everyday routine and just live the present moment.
If you want to know and see how it all ends eventually, how it looks like beyond the borders of our homeland, then watch our site.
Thank you for your support.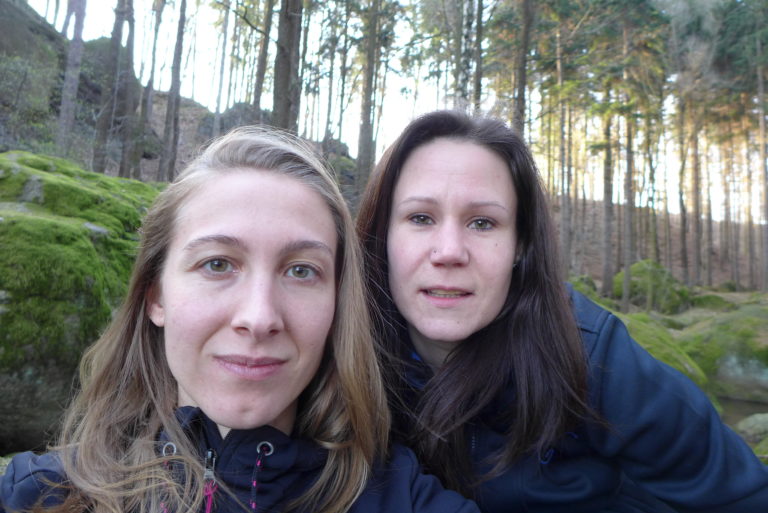 Pája and Káťa